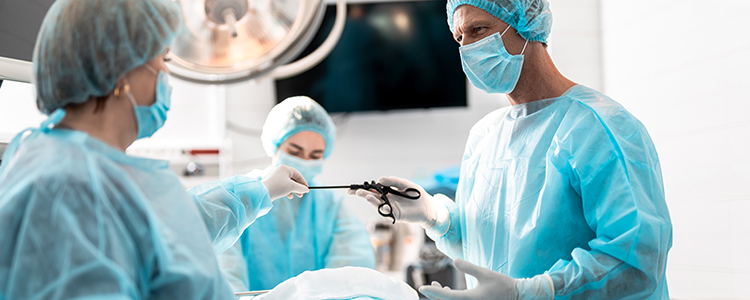 Laparoscopy
Modern advancements in medical technology and efforts of the doctors is instrumental in bringing relief to patients. Laparoscopy is a modern surgical procedure in which operations are performed through small incisions (usually 0.5–1.5 cm) in the body. Doctors advocate the surgery due to the chance of reduced pain and less chances of haemorrhaging happening to the patient. The operation is done to examine the internal organs in the body with the aid of the camera.
Purpose of the Surgery
Diagnose and treat endometriosis
Remove adhesions (scar tissue)
ectopic pregnancy can be treated
female sterilisation (done in order to prevent future pregnancy)
Remove an ovarian cyst
Remove your womb (hysterectomy) or ovaries (oophorectomy)
Treat fibroids
Investigate cancer or remove lymph nodes for cancer treatment
Benefits of the Surgery:
Post-operative care is less due to the incisions being smaller.
Hospital stays are less due to quick discharge.
Less internal scarring.
Less chances of haemorrhaging
Side Effects of the Surgery:
An unexpected reaction to the anaesthetic like dizziness, nausea.
A hot, red, swollen leg, or difficulty standing on your leg.
Developing a blood clot, usually in a vein in your leg.
Often the symptoms are mild and disappear after few hours.
Laparoscopy at Dr Vasavi's Hospital:
The Dr Vasavi's Hospital boasts of a specialized team of minimal access surgeons working relentlessly to provide state-of-the-art surgical services, while offering the best medical comforts with affordability the clinching point. Recovery is swift; the patient can consume the normal food and resume their daily life activities soon after the discharge while following the sound medical advice. There is much less post-operative stay so it is all about being back to feet soon.